In recent years, there has been a remarkable shift towards sustainable living, with an increasing number of people embracing the idea of downsizing and simplifying their lives. One manifestation of this movement is the rise of tiny home communities! Tiny home communities like ours offer an innovative and eco-conscious approach to housing, combining compact, energy-efficient dwellings with a strong sense of community. Here, we will delve into the fascinating world of tiny home communities and explore why we have become a sustainable living trend- and your smartest investment.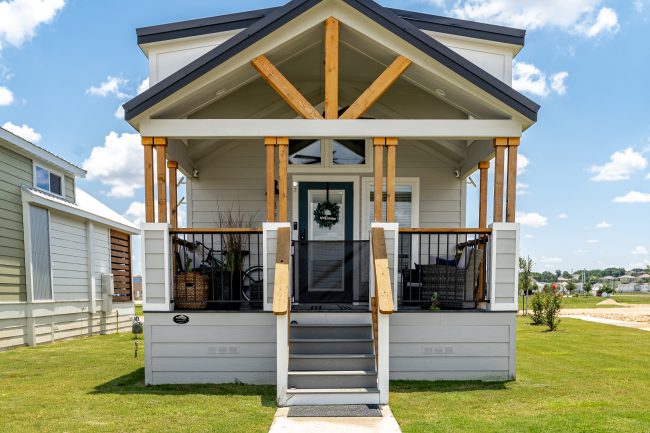 The Concept of Tiny Home Communities:
Tiny home communities are planned neighborhoods or villages that consist of small, self-contained dwellings known as tiny homes. These homes are typically under 500 square feet and are designed to maximize space utilization while minimizing environmental impact. They often feature innovative design elements, such as lofted sleeping areas, multipurpose furniture, and efficient storage solutions.
Environmental Benefits:
One of the key drivers behind the popularity of tiny home communities is their impressive environmental footprint. These communities promote sustainability in several ways:
Reduced Energy Consumption: Tiny homes require significantly less energy to heat, cool, and power compared to traditional houses. With their smaller size and efficient insulation, they contribute to a reduced carbon footprint.
Minimalist Lifestyle: Living in a tiny home necessitates a more conscious consumption approach. Residents often adopt a minimalist mindset, focusing on essentials and reducing waste. This lifestyle encourages sustainable practices such as recycling, composting, and embracing renewable energy sources.
Land Conservation: Tiny home communities promote denser living arrangements, allowing for more efficient land use. By utilizing shared spaces and emphasizing community areas over large private yards, these communities help conserve natural resources and preserve green spaces.
Financial Freedom and Affordability:
Tiny home living offers financial benefits too:
Lower Housing Costs: The smaller size and reduced construction costs of tiny homes often make them more affordable than traditional houses. This affordability opens up homeownership opportunities for individuals and families who may otherwise be priced out of the market.
Reduced Expenses: The minimalistic lifestyle associated with tiny homes leads to lower utility bills, decreased maintenance costs, and decreased consumption of material goods. This financial freedom allows residents to allocate resources to other areas of their lives, such as travel, education, or pursuing their passions.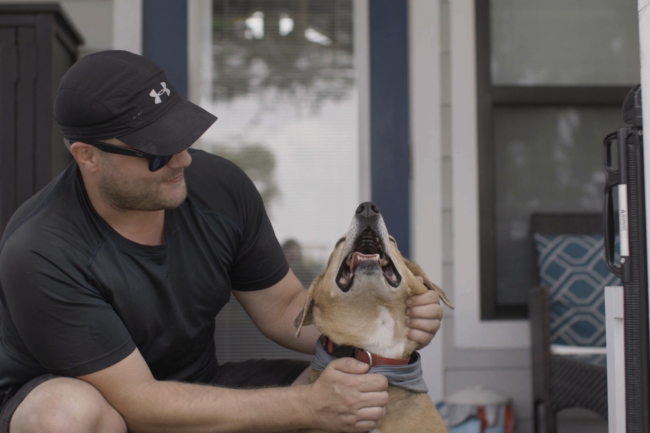 Building Strong Communities:
Tiny home communities develop strong social connections and foster a sense of belonging:
Shared Spaces: These communities often feature communal areas like gardens, co-working spaces, or recreation areas that encourage interaction among residents. Shared amenities promote a sense of camaraderie, cooperation, and support.
Collaboration and Skill Sharing: Living in close proximity to like-minded individuals fosters a collaborative environment. Residents can share knowledge, skills, and resources, creating a vibrant community where everyone benefits from collective expertise.
Engaging Community Activities: Tiny home communities organize various events and activities, including potlucks, workshops, and outdoor gatherings. These events facilitate interaction and help build lasting relationships among residents.
The rise of tiny home communities reflects a shift towards sustainable living practices that prioritize environmental stewardship, financial freedom, and community building. These communities offer an alternative housing solution that embraces minimalism, reduces ecological footprints, and creates a strong sense of belonging. As the world continues to search for innovative ways to address housing and sustainability challenges, tiny home communities stand out as a promising trend that promotes a more conscious and fulfilling way of life.
Schedule you tour today by calling (512) 399-3793 or click here to contact us to purchase a tiny home at Village Farm.