At Village Farm, we believe that fostering a strong sense of community is at the heart of our tiny home community in Austin, Texas. We take great joy in organizing events that bring our residents together and create opportunities for connection and support. Here we will highlight two signature events that helps us show our commitment to community building: The Artisan Market and our weekly Farmers Market in collaboration with Green Gate Farms. These events not only showcase the talent and creativity of local artists, but they also provide an avenue for residents to support local vendors and enjoy farm-fresh produce straight from our own land!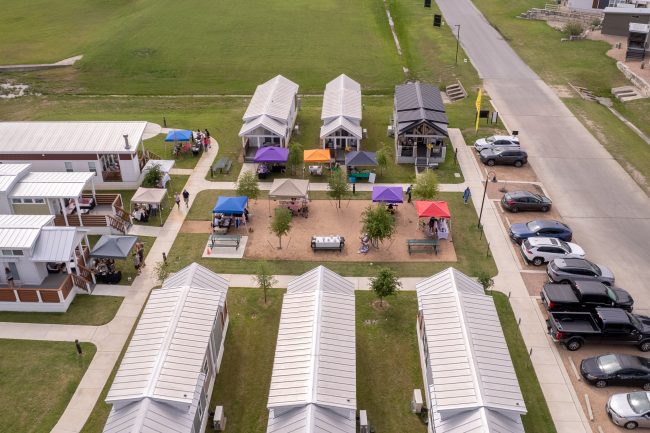 The Artisan Market: Celebrating Local Artistic Talent
One of our most anticipated events at Village Farm is The Artisan Market. We are proud to host some of the best local artists from Austin, who bring their unique creations to our farm for all to enjoy. This event is a celebration of creativity, providing a platform for artists to showcase their work and connect with a community of art enthusiasts. The Artisan Market offers a diverse range of art forms, including paintings, pastries, pottery, jewelry, and so much more. Residents and visitors alike have the opportunity to purchase these one-of-a-kind pieces and support local artists, fostering a sense of pride and appreciation for the arts within our community. Join us July 15th (11-3PM) for our last Artisan Market of the season, and shop local!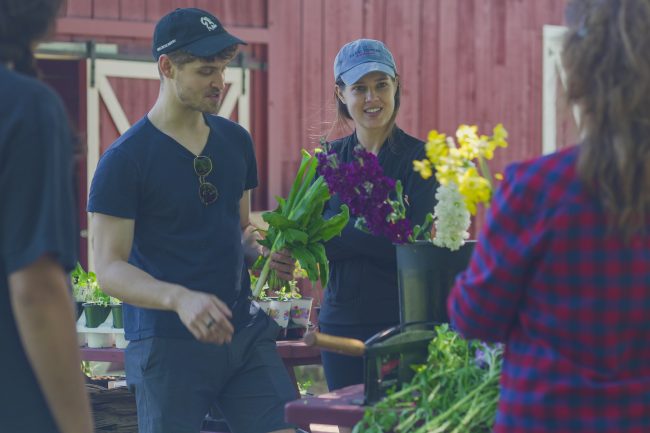 The Farmers Market: A Bountiful Harvest from Green Gate Farms
In collaboration with Green Gate Farms, our weekly Farmers Market is a celebration of farm-fresh goodness. Located right here at Village Farm, this market offers residents a direct connection to the land and the opportunity to purchase locally grown produce straight from our farm. Every week, our dedicated farmers cultivate a wide variety of fruits, vegetables, and herbs using sustainable and organic farming practices. From vibrant heirloom tomatoes to crisp lettuce and fragrant herbs, the Farmers Market offers an abundance of wholesome ingredients that nourish both the body and the community spirit. Residents can connect with the farmers, learn about sustainable farming methods, and support the local food ecosystem while enjoying the freshest and most flavorful produce available! Join us every Saturday from 9am-12pm.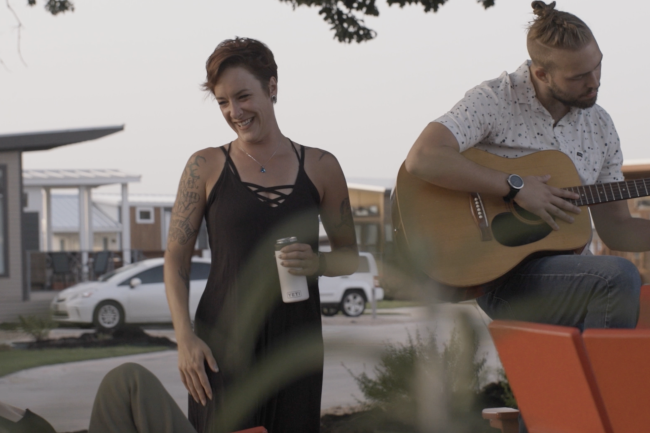 Building Community Through Support and Connection
The Artisan Market and the Farmers Market are not just about showcasing local talent or providing access to fresh produce; they are about fostering a vibrant and connected community. These events bring residents together in a shared experience, creating opportunities for meaningful conversations, collaboration, and support. The sense of pride and unity that arises from supporting local artists and farmers further strengthens the bond among Village Farm residents. Whether it's admiring a beautiful painting, engaging in conversations about sustainable agriculture, or simply savoring the taste of freshly picked vegetables, these events serve as catalysts for forging lasting friendships and a true sense of belonging.
At Village Farm, fostering community is not just a mission, but a way of life. Through these events, we create spaces where residents can come together, support local talent, and nourish their bodies and souls with farm-fresh produce. These gatherings epitomize the spirit of Village Farm, showcasing our commitment to celebrating the arts, sustainable farming, and the power of human connection. By nurturing a strong sense of community, we aim to create an enriching and fulfilling experience for all who call Village Farm home.
Come and join us at Village Farm, where we celebrate local art, sustainable agriculture, and the vibrant tapestry of community. Together, let's cultivate a place where friendships bloom and a true sense of belonging thrives!
Schedule you tour today by calling (512) 399-3793 or click here to contact us to purchase a tiny home at Village Farm.